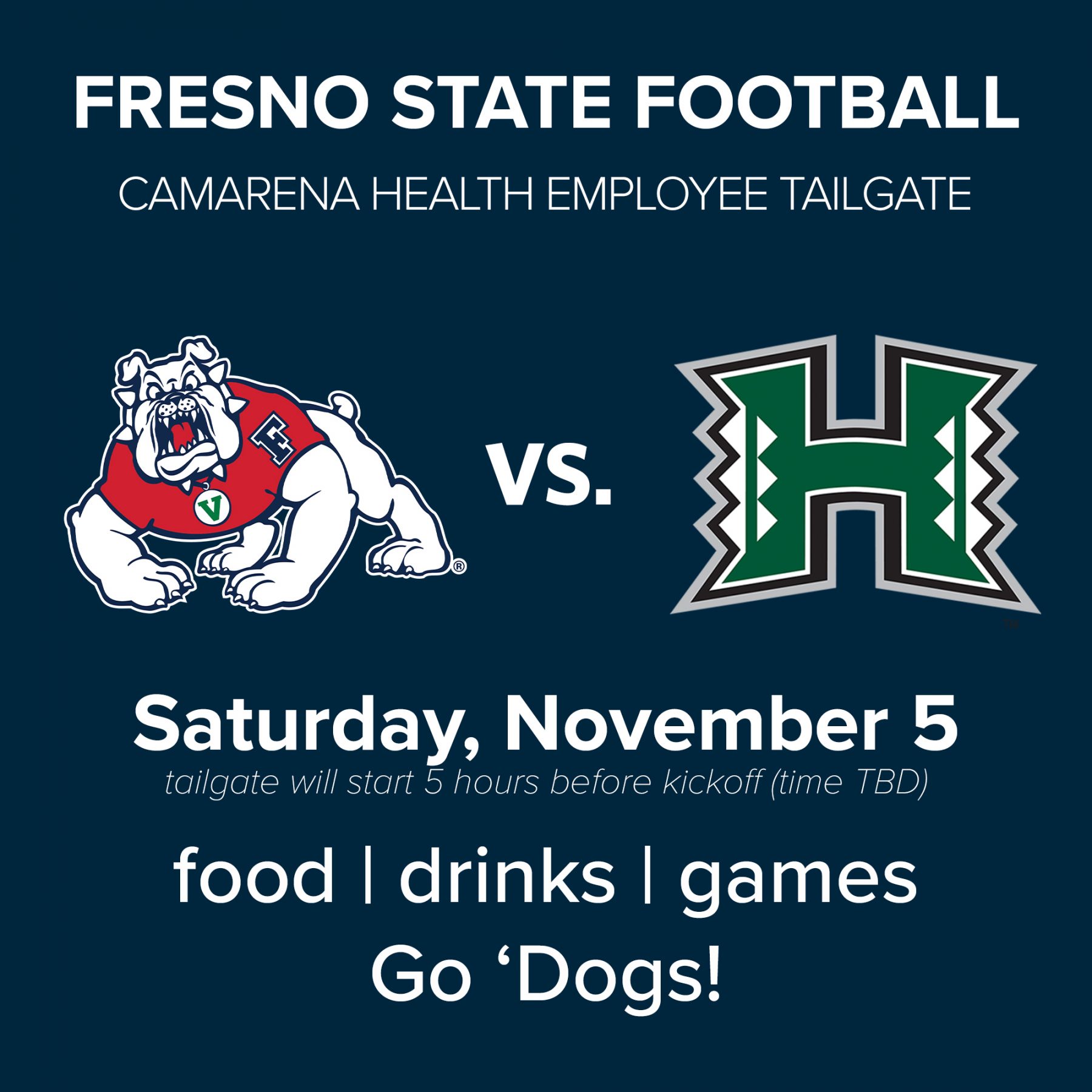 Join us for food, drinks, and Fresno State Bulldogs Football! Camarena Health is hosting an employee tailgate for you and up to 5 guests on Saturday, November 5 when the Bulldogs host Hawaii. Use the order form on this page to RSVP and pay for any additional tickets.
We look forward to seeing you there. Go 'Dogs!
Are you a season ticket holder or already have tickets to the game? Tailgate-only tickets are available! Your first 2 are free and you can purchased up to 4 more at $10 per person. Call Joanna at extension 4178 for more information or to reserve your tickets.
Fresno State Football Tailgate
Your first 2 tickets are free!