Letter From The CEO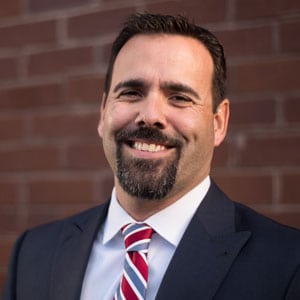 Camarena Health is proud of another successful year of growth marked by expanded access to preventive healthcare services in our communities and the continued development of its medical training programs. The year of 2016 started with the launch of our new Optometry Program in Madera, allowing us to provide quality, convenient, and affordable vision services to our patients and the community. We successfully expanded Behavioral Health services to all eight of our locations, opened our Urgent Care Center doors, and ended the year by launching dental services in our Oakhurst Dental Center. The addition of new and expanded services allows us to continue the development of an integrated, patient-centered medical home for the communities we are privileged to serve.
Further, in our effort to address the primary care workforce shortage in the Central Valley, we had the pleasure of welcoming our first class of five Physician Assistant students to begin training with Camarena Health through our affiliation with AT Still University. We have also formed strategic partnerships and affiliations with our local universities, including UC San Francisco (UCSF) and Fresno State (CSU Fresno), to provide clinical rotations, experience, and training to their Nurse Practitioner students.
This past year Camarena Health has moved closer to having each of its medical facilities recognized as a Patient-Centered Medical Home (PCMH) by the National Committee for Quality Assurance (NCQA). This recognition demonstrates that Camarena Health delivers primary care that is patient-centered, comprehensive, team-based, coordinated, accessible and focused on quality.
We are privileged to serve our communities, and we take great pride in the continued expansion and delivery of quality services to our patients. Our training programs are made possible through valuable partnerships, collaborations and the continued support we have in our local community and throughout the Central Valley. We understand that without them, Camarena Health would not be able to do all that we do. We greatly appreciate all the support, and we look forward to many more accomplishments and successes to share in the years to come.

Executive Leadership
Staff
Paulo Soares, MHA
Christine Howland, MBA
Joel Ramirez, M.D.
Michael Gaskin, BS
Gabriel Mejia, MBA, SHRM-CP
Nichole Mosqueda
Margarita Medina
Leonor Seiler, RN



Michael Gaskin, BS

Chief Information Officer
Gabriel Mejia, MBA, SHRM-CP

Chief Human Resource Officer
Nichole Mosqueda

Chief Administrative Officer

Leonor Seiler, RN

Chief Quality & Compliance Officer









Dr. Cecilia Massetti – President
Monic Asenjo-Wilhite – Vice President
Jutta Webb – Secretary
Seann Garcia – Treasurer
Edgar Jimenez – Past President
Raquel Rodarte – Board Member
Martha Cardona – Board Member
Abimael Vargas – Board Member
Dr. Bruce Alameida – Board Member
Anna Camarena
Sylvia Gutierrez
Lizette Contreras, MBA
Rosalba Serrano Rivera
Victor Real
John Rosel
Cristina Rendon


Lizette Contreras, MBA

Director of Community Development
Rosalba Serrano Rivera

Behavioral Health Director


Cristina Rendon

Director of Health Education & Wellness