Meet Sara
We shine light on Sara Gonzales, an incredible woman and a beacon within our Camarena Health community. Since her journey began with us in 2019, Sara has passionately volunteered for our Promotores program, driven by a heartfelt ambition to uplift her community through vital health services.
Beyond her community service, Sara embodies a spirit of lifelong learning. Her weeks are filled with engaging classes, expanding her knowledge on diverse topics from English language to computer literacy, even embracing the uplifting rhythm of dance therapy.
Though her days are packed—juggling household responsibilities, caring for her grandchildren, engaging in her spiritual practices at church, and teaching Bible study—she always carves out time for her community. Often, her commitment extends her day until 9pm, a testament to her relentless dedication and abundant energy.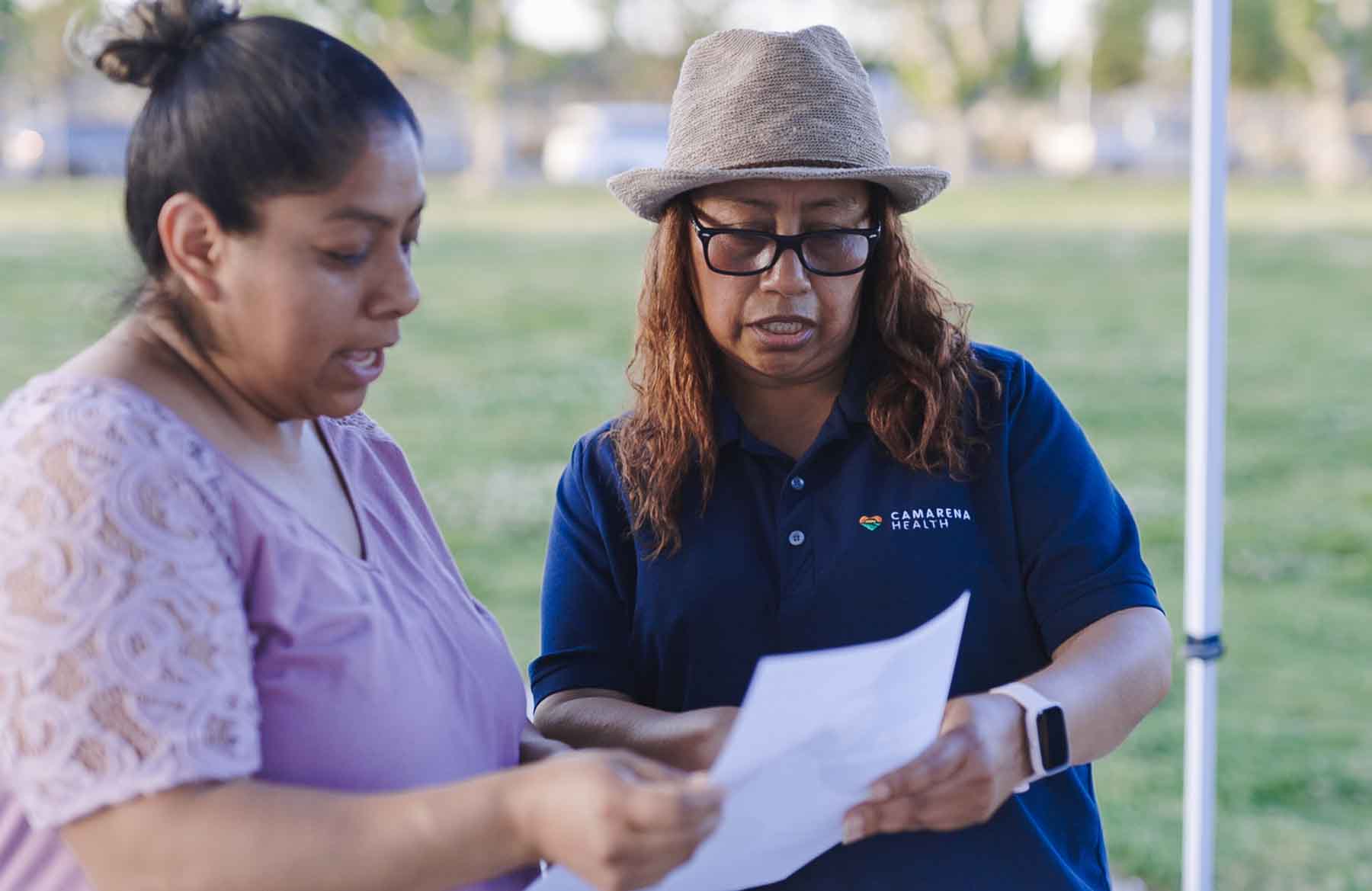 More than a volunteer, Sara is a vital link, connecting her community with Camarena Health's resources. Her advocacy for Promotores de Salud goes beyond personal participation; it involves enlightening others about the essential role of community health resources. Sara's story brightly illuminates the powerful impact of individual dedication and is a shining reminder that when we lift others, we all shine together.