4th Annual "Health Careers Start Here" High School Youth Conference
On Friday, April 27th Camarena Health hosted the 4th Annual Health Careers Start Here-High School Youth Conference. The Conference was facilitated in partnership with Madera County COMPACT, the Madera County Superintendent of Schools and Madera Unified School District. Over 100 high school students in health career pathway programs, ROP programs, and/or students interested in pursuing a career in healthcare, attended this year's conference at Madera Community College Center.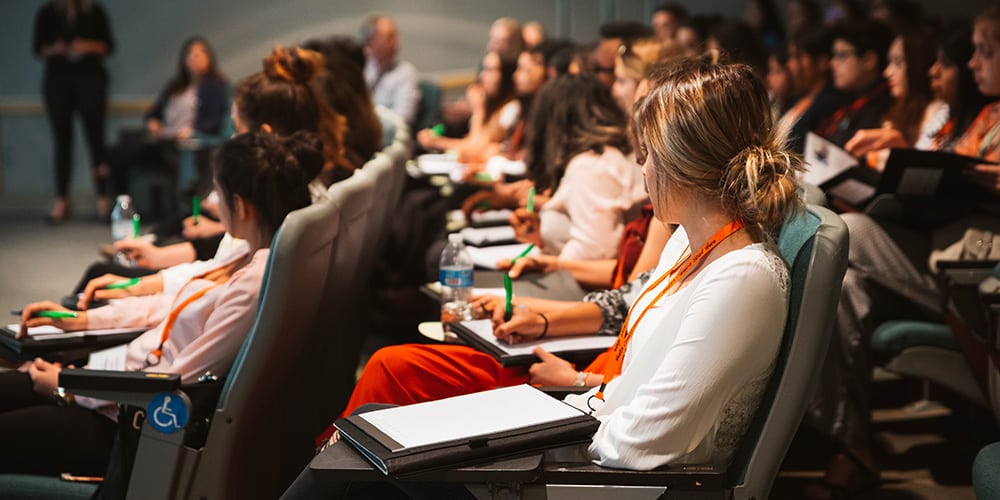 Student's participated in skilled based learning modules facilitated by over 20 local health care professionals and the ATSU Physician Assistant PA Program. Professionals included:
Nurse Practitioner
Emergency Room Nurse
Pediatrician
Pharmacists
Physician Assistants
Optometrist
Health Information Technology
EMT & Paramedic
LVN's & RN students
Behavioral Health Clinicians
Students broke into groups and rotated through various workshops to interact with each professional. They learned about education requirements, training, and career path opportunities and various skills needed in that respective healthcare profession. Students then were able to participate in hands-on activities with the professionals and clinical students related to specific career functions.  Some of the workshop activities included:
Suturing
Biopsy and Staple Suturing
Wound Care
Injections
Hand Washing
Taking Vitals
Assessing Asthma with Pediatric Populations
Medication Label Reading
Preparing an Ambulance
Computer Diagnostics and Information Systems for Health Care
Behavioral Health Counseling Models
At the start of the conference, the students were welcomed and inspired by Dr. Joel Ramirez, Chief Medical Officer for Camarena Health. Dr. Ramirez shared his story of how he started his medical path as a young Latino athlete from the Central Valley, taking course at a local community college before making his way to UCLA and UCLA Medical School.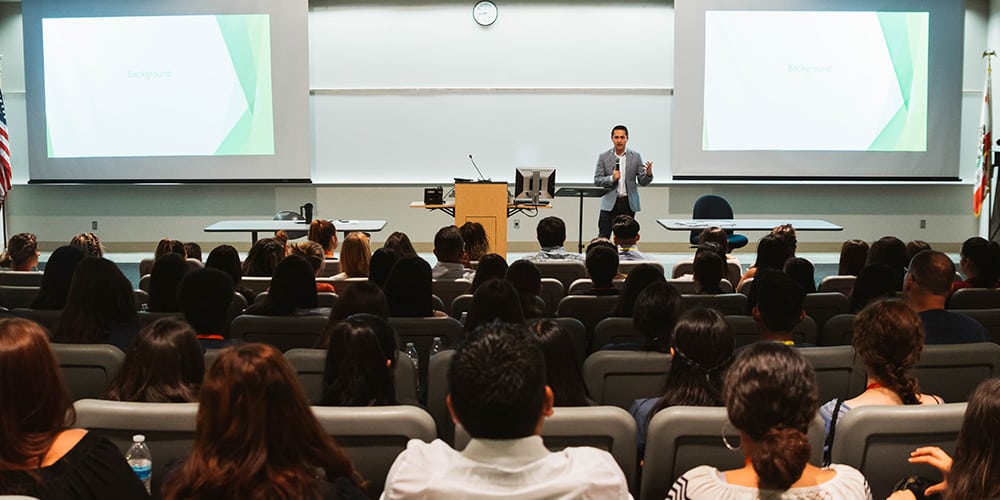 After listening to Dr. Ramirez, students participated in a module titled Financial Reality-Check. Each student was provided with a virtual healthcare profession and was instructed on how to conduct a financial budget of expenses based on the lifestyle they envision living in comparison to the actual salary for their virtual profession made in Madera and Fresno County. The module was presented by Camarena Health, Central Valley Health Network and the Workforce Development Board of Madera County.
Thank you to everyone who made this conference a success!