Emily Valdez
Emily Valdez is originally from San Jacinto, a small town in Southern California. She moved to Fresno in 2011 to attend Fresno State as a nutrition major with a goal to eventually become a registered dietitian (RD).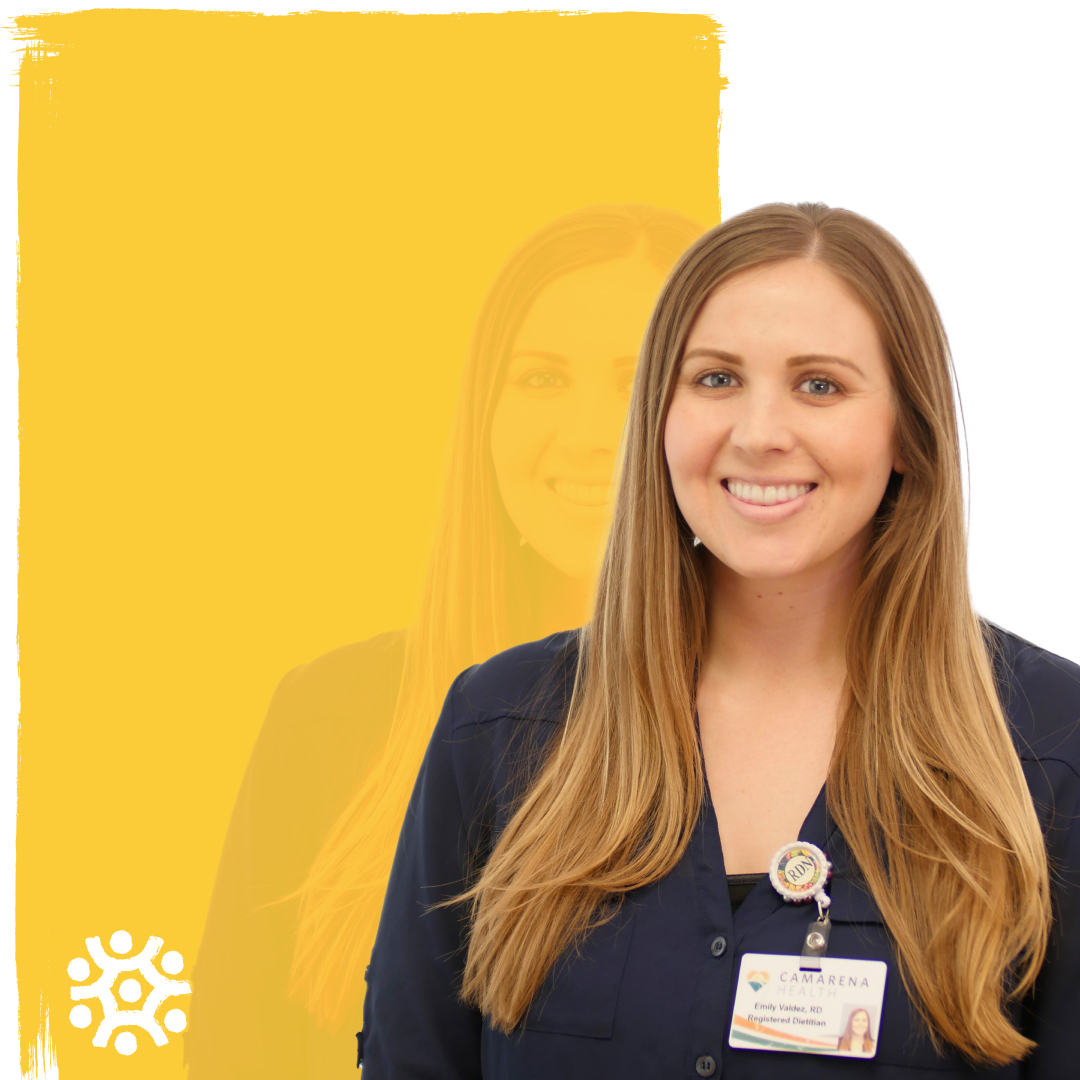 She planned on leaving the Central Valley after college to move back closer to home. During school, Emily was unaware of what she wanted to do as an RD but was very interested in becoming a sports dietitian.After completing her bachelor's degree in 2015 she started the FresnoState Dietetic Internship where she got to experience many different jobs dietitians could do. After the internship she started working at Camarena Health in 2016 and has been here ever since.
While at Camarena Health Emily has developed a passion for working with patients with diabetes and the underserved community. Throughout school, she never pictured herself working in the area of diabetes education, but now has truly found a passion for helping patients with diabetes. She has even taken a step further and achieved a certificate in diabetes education. This certificate shows Emily displays top-quality education and care when working with patients to help them successfully manage their diabetes.
Emily hopes to continue to grow the diabetes classes at CamarenaHealth to reach more people in Madera County. While she never envisioned herself working in diabetes education in the central Valley, she loves helping people here understand how to achieve their health goals in hopes to live longer and healthier lives.